Through this launch effort, media event, earned media placements, internal employee communications and significant social media amplification, we were able to differentiate how Prudential communicates about financial wellness to a whole new audience, many of whom were not familiar with Prudential. Prudential collectively generated three times the conversation in the 100 days following the launch of "The State of US" campaign compared to the nine months prior.
Following the launch of the Financial Wellness Census and "The State of US" 
campaign, the team secured wide media exposure (453 placements,
equaling
122 million impressions), with 75% of the national coverage included in "new to Prudential" consumer-facing media publications. Nearly all of the coverage (99%) included the data and/or referenced the Financial Wellness Census. Prudential emerged as owning the Financial Wellness conversation broadly beyond work.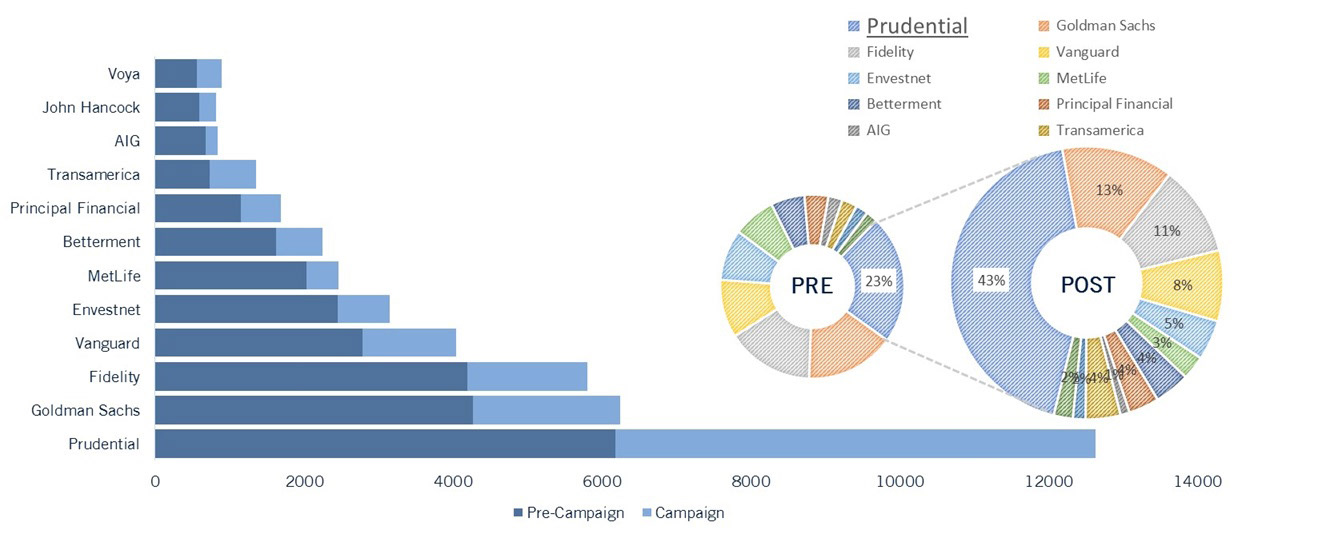 By activating five influencers, we were able to garner more than 439 million media impressions, with more than 23 million engagements (at a rate of 5.7%).
The program also yielded more than 250 million social/digital media impressions with 2.6 million engagements.
Our internal Pru Vision stories and videos generated
almost 5,000 views and consistently high levels of content engagement. Thousands of employees saw digital signage and interactive installations in 11 Prudential offices across the country.
•
4,800 combined views on our two
"The State of US"
Vision stories (for reference, the average Pru Vision story has approx. 
   2,000 views)
•
36% video viewership in Vision stories (average Pru Vision video viewership is 21%)
•
More than 170 likes and comments combined on the two stories (average Pru Vision story has 51 likes/comments)